Npower and Homeserve face abandoned calls inquiry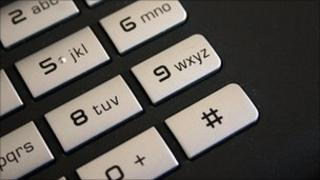 Npower and Homeserve are facing investigations by the communications regulator for making abandoned calls.
The energy company and home maintenance firm, which have nine million customers between them, have been accused by Ofcom of "persistent misuse" of communications equipment.
These calls often occur when firms dial several numbers at once but then fail to have a staff member lined up to speak when a call is answered.
Both firms said cases were infrequent.
Warning
Call centres use automated dialling equipment to make dozens of calls at once, but these brought thousands of complaints from people who received repeated silent or abandoned calls when staff were unavailable.
Although the use of automated systems will not be banned, companies have been told by Ofcom to employ such practices more carefully.
In February, the maximum fine for regularly making these silent or abandoned calls was raised to £2m.
Now Ofcom has said it has reasonable grounds to believe that Npower and Homeserve had broken the rules.
It believed that both had "persistently misused an electronic communications network or services by virtue of its use of an automated calling system" between 1 February and 21 March.
Response
Ofcom suggested that Homeserve repeatedly called people within a 24 hour period and that Npower played recorded marketing messages if nobody from the call centre came on the line.
Both companies have until 10 August to make their case to Ofcom.
Homeserve, which provides emergency plumbing and boiler repairs, admitted to the BBC that it had been in breach of the regulations for a very short period.
"Homeserve confirms that this limit was exceeded by a single outsourced supplier. This fact was uncovered by our own internal audit processes, and was remedied immediately upon discovery," a spokeswoman said.
It said its systems were now fully compliant.
A spokeswoman for Npower said: "Our average abandoned call rate is consistently below Ofcom's 3% rule. Their concerns only relate to a few random individual days where we have exceeded this level."
Barclaycard received the biggest penalty allowed under the old rules of £50,000 in September 2008.