News of the World 'paid police for stories'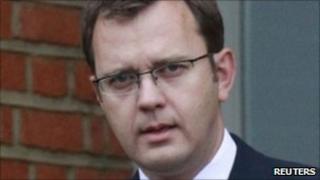 News international has uncovered e-mails that indicate payments were made to the police by the News of the World, during the editorship from 2003-7 of Andy Coulson.
The e-mails, which appear to show that Mr Coulson authorised the payments, have been passed to the police.
I tried to contact Mr Coulson and left a message on his voicemail, but so far he has made no comment on the new allegations.
The disclosure is a significant development in the extraordinary story of how the News of the World and other newspapers obtained stories in the frenzied climate of a few years ago.
It has an important political dimension, in that Mr Coulson went on to work for David Cameron as director of communications at 10 Downing Street. Mr Coulson resigned from that post in January.
It also shows that the police investigation into alleged illicit techniques used by the News of the World to obtain stories goes much wider than an examination of the hacking of mobile phones.
Update: I obtained this story in a circuitous route, when I heard that Vanity Fair was planning to publish a story on alleged payments to police.
As it happens, Vanity Fair hadn't published by the time I went live on the Ten O'Clock News.
But the magazine has now published its story and you can read it here.
And here is a statement that News International provided to Vanity Fair in response to its story:
"As a result of enquiries it is correct to state that new information has recently been provided to the police.
"As News International and News Group Newspapers has reiterated many times, full and continuing cooperation has been provided to the police since the current investigation started in January 2011.
"Well understood arrangements are in place to ensure that any material of importance to which they are entitled is provided to them. We cannot comment any further due to the ongoing investigations."