News Corp may face fit-and-proper test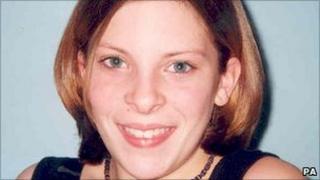 Executives at News International, the UK arm of Rupert Murdoch's News Corporation, say they were unaware until today of allegations that the mobile phone of the murdered teenager Milly Dowler was hacked at the instigation of the News of the World.
Only when the Guardian rang them for a comment about its latest remarkable story did News International learn of the latest assault on the reputation of the UK's largest newspaper group.
They will endeavour to learn as much as they can about the alleged interception and deletion of messages left for Miss Dowler by talking to the police tomorrow.
But they recognise the stakes are high, especially since there is an escalating clamour of voices saying that the apparent systematic invasion of individuals' privacy by the News of the World makes News Corporation unfit to own all of British Sky Broadcasting, and that the Culture Secretary Jeremy Hunt should block News Corp's attempt to buy the 61% of BSkyB it doesn't already own.
Sources close to Mr Hunt tell me he is powerless to block the takeover on those grounds, because Business Secretary Vince Cable set the terms of the investigation of the takeover as being exclusively about whether the deal would harm plurality or choice in the media.
Mr Cable could have specified that there should be a review of whether News Corp is a fit and proper owner, but he chose not to do so. That means, according to my source, that Mr Hunt's hands are tied.
That said, the media regulator Ofcom is not constrained in this way, according to a government official. Ofcom does have the power to determine whether News Corp is a fit-and-proper owner of all of BSkyB, or even its current holding of 39%.
However, Ofcom can't make the adjudication until the police have completed their investigation of the extent of hacking and other invasions of people's privacy by the News of the World.
In the meantime, the priority for News International, according to its executives, is to attempt to demonstrate to the wider world that it has properly acknowledged what went wrong and taken steps to reform management in a way that would prevent any such recurrence of what it regards as extreme practices by journalists.
It has appointed the lawyers Olswang to review whether News International has introduced the appropriate governance procedures and structures to prevent its staff using unacceptable practices to obtain information.