Nestle in tie-up talks with China's Hsu Fu Chi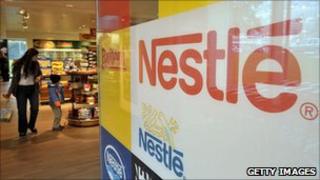 Chinese confectionery group Hsu Fu Chi has said it is in preliminary discussions about a tie-up with Swiss food giant Nestle.
Hsu Fu Chi has been looking for a partner in the US, Japan and Europe for a number of years, it said.
The company has a market capitalisation of $2.6bn (£1.6bn) and analysts say any deal would be one the biggest involving a Chinese firm and a foreign company.
The confectioner has asked for its shares to be suspended from trading.
Reports suggest any deal will take many weeks to negotiate.
"The company has engaged in preliminary confidential discussions with Nestle in relation to a possible transaction relating to the company, which may or may not lead to an offer being made for shares of the company," Hsu Fu Chi said in a statement.