British Gas to announce price rises this month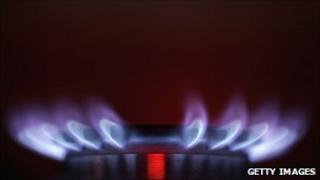 British Gas, the largest supplier of gas and electricity in the UK, will announce price rises some time before the results of its parent company, Centrica, are published on 28 July, I have been told.
I write this more as a reminder, than as some great revelation - because ever since Scottish Power announced in June that it is pushing up gas prices by 19% and electricity tariffs by 10%, the question has been when British Gas would follow suit, not if.
If there was even a scintilla of doubt that British Gas would raise its prices, that was dispersed by the publication of research by the energy regulator Ofgem a couple of weeks ago, which confirmed that the current wholesale price for gas to be delivered during the coming winter is 30% higher than the price of last winter's gas a year ago (forgive the clumsy construction - writing about so-called forward markets does not lend itself to elegant prose).
Ofgem's review of the market also show that - on average - power companies' profit margins are at their lowest level for two years.
How much might British Gas push up tariffs? Well, I would reckon somewhere between 15% and 17% based on Ofgem's account of what has been happening to tariffs.
The regulator's figures show that the wholesale price of gas has risen 16.6% since the beginning of the year, which was roughly when British Gas's last price rise came into effect.
The last time British Gas increased energy bills, by an average of 7% with effect from last December, the increase affected eight million customers.
'Challenging times'
So as and when British Gas does announce the new higher prices, it will be a blow to millions of households struggling to pay bills and will have a significant influence on prospects for the British economy.
A rise this time of 15% or 16% in gas prices - and presumably a bit less in electricity prices - would reduce households' spending power at a time when that spending power is already being squeezed more painfully than for almost 35 years.
Official statistics published last week showed that real household disposable income in the first three months of 2011 fell 0.8% compared with the previous three months. The drop in disposal income, after adjustment for inflation, was 2.7% over the year - which is the biggest decline since 1977.
What's happening is that inflation in goods and services has been rising considerable faster than wages, tax credits or benefits. Which means that even at a time when GDP is growing slowly, there is in effect a sharp recession for households.
That explains why consumer-facing companies and retails are having such a challenging time.
The imminent rise in power prices, which are almost impossible for households to avoid, will leave even less money left over for spending on non-essential items, augmenting retailers' conspicuous woes.
There will be a dilemma for the Bank of England, because the headline rate of inflation is likely to rise even more above target.
Members of the Bank of England's Monetary Policy Committee will have to decide whether the dominant effect of the energy price rise is to reduce demand from the economy, so that the long term prospects for inflation returning to target are improved, or to dangerously increase underlying inflationary pressures.
The price rise will also bring into sharp focus the argument between the chancellor and shadow chancellor, about whether the government ought to be doing more to stimulate the economy.