Housing equity injection goes on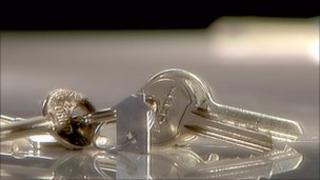 Homeowners continued to inject equity into their homes at the start of 2011 - but not to the same degree as much of the previous year, figures show.
Mortgage borrowers increased their financial stake in properties by £5.8bn in the first three months of the year.
This was lower than the record-breaking £7.1bn in the previous quarter, the Bank of England statistics show.
The Bank's analysis suggests the trend was the result of lack of activity in the housing market.
The injection of equity reflected a fall in the number of sales, rather than householders making an active effort to pay off their mortgages more quickly, it said.
From July 1998 to March 2008 homeowners borrowed an extra £328bn against the rising value of their homes
This is known as housing equity withdrawal. Homeowners cashed in on the increasing value of their homes to buy cars and holidays.
But since March 2008, this has gone into reverse, with an injection - rather than a withdrawal - of equity into homes.
"The days of the house doubling up as a cash machine are well and truly over," said David Birne, an insolvency practitioner at HW Fisher and Company chartered accountants.
"With interest rates at their current negligible level and inflation so high, borrowers know that they are better off paying down their mortgages with any extra cash than putting money into a savings account."
Turnaround
The total housing equity injection reached more than £6bn in each of the last three quarters of 2010.
But the final three months of the year it reached £7.1bn, the equivalent of 2.8% of post-tax income.
This fell to 2.3% of post-tax income in the first quarter of 2011.
During the boom times, equity withdrawal was providing homeowners with the equivalent of a 9% post-tax boost to their incomes.
The turnaround, according to recent analysis by the Bank, was because of what was occurring at the end of the housing chain.
The number of homes being sold has slumped to less than half of the levels seen before the banking crisis.
This means that with fewer chains of housing sales, there are fewer people cashing in at the end of a chain by trading down or selling without buying a new home at all.