Banks to mentor small businesses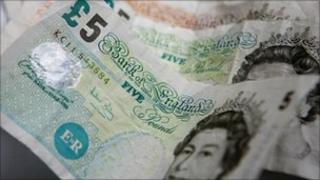 The UK's five biggest banks have launched a mentoring scheme for small and medium-sized enterprises (SMEs).
Barclays, HSBC, Lloyds Banking Group, Royal Bank of Scotland and Santander are recruiting current and retired employees to act as volunteers.
The idea is to offer firms more support on issues such as finance, marketing and HR.
The scheme was set up by the business finance taskforce, which was set up last summer by major UK lenders.
UK banks have been criticised for not lending enough to SMEs.
Bank of England figures show that in the first three months of 2011, the top five UK banks loaned £16.8bn to SMEs.
Under the Project Merlin deal with the government, the banks had agreed to lend £76bn to SMEs in 2011 - equating to £19bn a quarter.
But Stephen Pegg, director at Lloyds Banking Group, told the BBC there was finance available and this scheme would help businesses gain access to it.
"Having a bit of financial input, someone to ask the right questions... helps you put together better lending propositions so actually that finance can get out there and businesses can be encouraged to have the confidence to invest and the contacts to look at a wider range of finance," he said.
Andrew Cave from the Federation of Small Businesses, said: "[This initiative] starts to repair the mistakes of the past by bringing people who are working in the banks closer to the business community."