Bank of England has 'Greek default contingency plan'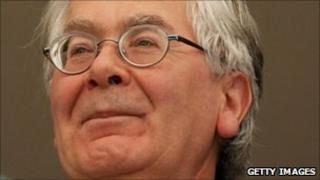 The Bank of England has a contingency plan in place in case Greece defaults on its debt payments, its governor Sir Mervyn King has said.
Speaking before the Treasury Committee, he would not say how likely he thought a default would be, but added that the markets put the risk at 80%.
Sir Mervyn said the concern was how UK banks could be affected by knock-on effects of any Greek default.
However, he did not reveal any details of the Bank's contingency plan.
Transparency
Sir Mervyn said the uncertainty regarding French and German banks was the extent to which any losses they encounter in Greece might spread to the UK banking sector.
This is as a result of UK banks having lent money to their counterparts in France and Germany.
Sir Mervyn said there needed to be more transparency over the issue.
While he welcomed Greece receiving bail-out funds from fellow eurozone nations and the International Monetary Fund, he said this was not a solution to the country's problems.
Instead, he said Greece simply had to start exporting more, and importing less to turnaround its economy.
"Buying time appears attractive… but if the underlying problems have not changed, the problems come back in an even more extreme way," Sir Mervyn said.
'Unattractive combination'
Sir Mervyn King and fellow members of the Bank of England's Monetary Policy Committee (MPC) were also questioned by MPs on domestic economic matters.
Regarding inflation, Sir Mervyn said the UK currently faced "an unusual combination, and a very unattractive one" of flat wages at the same time as higher global energy prices.
At present, both main measurements of inflation continue to be well above the Bank of England's 2% target rate. The Consumer Prices Index measure of inflation was 4.5% in May, and the Retail Prices Index rate was 5.2%.
MPC member David Miles added that inflation will likely stay "markedly above the target level" for the next two years, before falling.
He added: "The key thing here is, is there evidence that looking further down the road, households clearly believe inflation will not come back down to target at any time? I don't think that's the case."