British Gas-owner Centrica hints at higher energy bills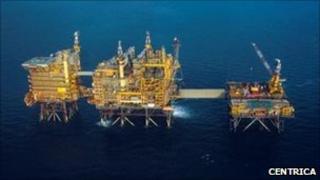 Centrica, which owns British Gas, has hinted again that it will raise prices for its gas and electricity customers.
In a statement to the stock market, it told investors to expect lower profits for the first half of 2011, partly due to higher wholesale costs.
However, the firm said "retail margin recovery" would boost its profits in the second half of the year.
Earlier this month Scottish Power said it would increase the cost of gas by 19% and the cost of electricity by 10%.
In May this year, Centrica said its customers were not paying enough to reflect the increased cost of gas on the wholesale market.
Mark Todd, from energyhelpline.com, said: "The wholesale cost of gas has gone up about 30% since the start of the year, so it looks like about an 18-20% price rise is coming from British Gas on gas, and I expect electricity will go up just below 10%".