Japan's retail sales dip less-than-forecast in May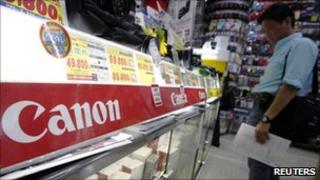 Retail sales in Japan fell less-than-forecast in May as the country starts to recover from the 11 March earthquake and tsunami.
Retail sales fell 1.3% in May compared with the same month last year, according to the latest government data.
However, compared with the previous month, retail sales rose by 2.4%.
Analysts said that the numbers were an indicator that the Japanese economy was starting to recover.
"The pace of decline has slowed, reflecting a quick recovery from the damage to supply chains," said Hioshi Miyazaki of Shinkin Asset Management Company.
Natural factor
While improving supply chain conditions have played their part in better output from Japanese factories, analysts said that natural factors such as the weather was also playing a part.
"Summer clothing seems to have sold well due to the hot weather in May," said Junko Nishioka of RBS Securities.
"This trend may continue in June and beyond," she added.
Mari Iwashita of SMBC Nikko Securities added that a change in weather may have a positive affect, not just on retail sales but also on other areas of the economy.
"A hot summer could result in more spending, especially with corporations allowing employees to take longer summer holidays." said Mr Iwashita.
"The picture may not be bad if summer bonuses are spent domestically, such as on travel," he added.