HMV sells its stores in Canada for £2m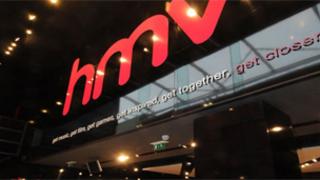 HMV has agreed to sell its Canadian business for £2m to the retail restructuring specialists Hilco UK.
HMV has 121 stores in Canada and has been named Canadian Music Retailer of the Year for the past 19 years.
As part of the deal, HMV has agreed to retain some of the debt owed to it by HMV Canada.
HMV is in the process of restructuring itself, having sold the book chain Waterstone's to Russian billionaire Alexander Mamut for £53m in May.
On Friday, Hilco agreed to sell its Habitat brand and three stores to Home Retail Group and put the rest of the chain into administration.
HMV chief executive Simon Fox said that the two sales and a reorganisation of debt meant that the group was "focusing on clear and tightly defined plans for transforming HMV into a broad-based entertainment business".
Last year, HMV Canada made a profit of £2.3m on sales of £222m.