Pensions: Low-paid 'face pension poverty', ONS says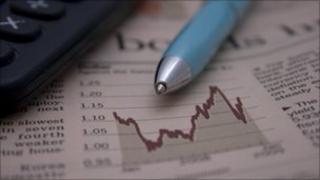 Low earners face "potential poverty" in old age because they are not building up pensions or savings to supplement the state pension, a report has warned.
Only 16% of men and 27% of women employed full-time on less than £300 a week are in a pension scheme, said the Office for National Statistics (ONS).
Its latest Pension Trends report said that many people are "stretched" by the cost of living and are unable to save.
Participation in private sector pension schemes is waning, the ONS adds.
In 1997, 52% of male employees and 37% of female employees belonged to a pension scheme in the private sector.
But by 2010, this had fallen to 39% of male employees and 28% of female employees.
Savings gap
Full-time self-employed men are also now far less likely to be in a pension scheme, falling from 64% in 1998-99 to 38% in 2010.
But public sector employees have not been turning their back on pension provision in the same way. From 1997 to 2010, the proportion of male employees in the public sector belonging to a pension scheme remained unchanged at 87%, while for women, it went up from 75% to 82%.
The ONS report comes amid widespread concern about the failure of workers to save enough for their old age, particular among younger age groups.
Earlier this month, a survey by Scottish Widows, which is itself a pension provider, indicated that 59% of those aged over 50 were preparing financially for their retirement, compared with 47% of those aged 30 to 50.
Overall, some 49% of those surveyed in the Scottish Widows report were considered to be not making adequate provision for their retirement - defined as saving at least 12% of earnings a year.