CF Arch Cru investors offered £54m package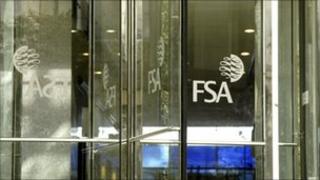 Investors in complex funds that were suspended in March 2009 are to be offered a share of a £54m package, the Financial Services Authority has said.
An estimated 20,000 people are to be offered the payout in relation to funds under the CF Arch Cru banner.
The investment funds and diversified funds were suspended after a surge in outflows prompted fears that more withdrawals could not be met.
Investors can still make a claim for compensation for mis-selling.
In some cases, the investments were sold as "low-risk" and investors can still argue their case to the Financial Ombudsman if they feel they were victims of mis-selling by independent financial advisers.
'Fair'
Investors were locked into losses when the funds were suspended.
The settlement comes from the fund administrator, Capita Financial Managers Ltd, as well as the Bank of New York Mellon Trust and Depositary Ltd, and HSBC bank.
The £54m package has been described as "fair and reasonable" by the City watchdog, and in the best interests of investors.
Investors will be able to decide whether to accept the payout, which would prevent them taking any further action against the three companies but not against any intermediaries.
The payout, together with previous payments and the assets left in the funds, would account for 70% of the value of the funds when they were suspended, the Financial Services Authority (FSA) said.
Investors will be contacted by Capita with further information on how the payment scheme will work by the end of August.
Meanwhile, the FSA said it was still looking into the role of other parties in relation to these funds.