Moody's cuts Tepco credit rating, further cuts possible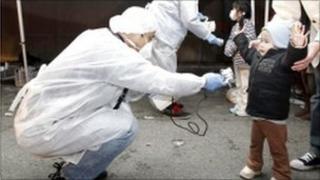 Moody's Investor Service sharply cut Tokyo Electric Power's (Tepco) credit rating to junk status, as the operator of Japan's troubled nuclear power plant continues to struggle financially.
Moody's said it lowered Tepco's key rating four levels to B1 from Baa3.
The ratings agency said the reasons were rising costs and compensation fees related to the nuclear disaster.
Japan's government has proposed a support plan for Tepco, but faces opposition in Parliament.
"The latest downgrade reflects further escalation of costs and damages from the continuing Fukushima nuclear plant disaster and increased concern that government support measures may not completely protect creditors from losses," Moody's said in a statement.
The ratings agency also downgraded Tepco's senior secured rating to Ba2 from Baa2 and said it had put the company on review for possible further downgrade.
In May, Standard and Poors also lowered Tepco's long-term rating. A lower rating from credit ratings agencies makes it more expensive to borrow for companies.
Tepco faces huge compensation costs to individuals and businesses. Thousands of people remain evacuated from the area surrounding the Fukushima power plant.
The company reported a huge net loss of 1.25tn yen ($15.3bn; £9.4bn) in the year to the end of March.
It was the largest loss in Japan's corporate history, excluding the financial sector.