Music company EMI could put itself up for sale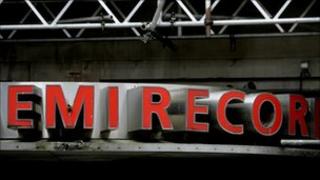 Music company EMI has launched a strategic review into the future of the business, which it said could result in a sale, share flotation, or a restructuring of its finances.
However, it added that as yet there was "no assurance" that any of these three possible actions would be carried out.
US bank Citigroup took ownership of EMI in February after previous owner Terra Firma failed to meet loan payments.
Private equity group Terra Firma bought UK-based EMI for £4.2bn in 2007.
EMI said: "The company does not intend to disclose developments with respect to its strategic review process unless and until its board of directors has approved a specific transaction."
Terra Firma, led by Guy Hands, bought EMI in 2007 just before the credit crunch sent the global financial markets into turmoil.
It subsequently admitted that it had overpaid for EMI, and struggled to meet payments on the £2.6bn it borrowed from Citigroup to fund the deal.
Last year Terra Firma took Citigroup to court in the US, accusing the bank of tricking it into paying an inflated price for EMI. It lost the case, with a jury ruling in favour of Citigroup.
EMI is home to artists including Coldplay, Pink Floyd, Katy Perry and Iron Maiden.