Lloyds sale of Verde hits huge obstacle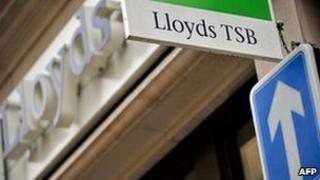 09:38: Now that the prospectus has been published for the forced sale of a big chunk of Lloyds, which goes by the name of Verde, serious doubts have emerged about whether Verde as currently constituted is actually sellable.
Here is what you need to know.
Under orders from the European Commission, Lloyds is selling 632 branches, equivalent to 22% of its branch network - and initial bids need to be received by mid July (which is a bit quicker than expected).
However, these branches deliver just 9% of Lloyds' profit - largely because what's being sold is in effect a low-margin mortgage bank, without the benefit of all the other higher margin loans and products that Lloyds also sells its millions of customers.
Now the relatively low profitability of the branches will have an impact on the price Lloyds eventually receives for Verde. But that is not the massive obstacle to a sale (because any new owner would presumably take steps to flog other things to the 3m to 5m customers that bank with those branches).
What makes a disposal close to impossible is that Lloyds has been instructed by the European Commission to sell £68bn of assets, largely mortgages, and customer deposits of nearer £35bn.
So there is what bankers call a funding gap of more than £30bn.
The point is that any buyer would have to pay Lloyds £68bn for the assets, but some £35bn of this would be covered by the £35bn of deposits that are being transferred to the successful bidder. The remaining £33bn has to be raised from investors in the form of regulatory capital and new debt.
Or to put it another way, any successful bidder would have to borrow at least £30bn.
Which would not be a massive problem if Lloyds were allowed to sell Verde to one of the UK's big banks. But Lloyds is prohibited from selling to them, because the whole point of the disposal is to promote competition.
The banks that will be allowed to bid are those that are small, such as Virgin Money or the shell company NBNK, or foreign, such as National Australia Bank.
Now it would be technically possible to borrow the £30bn - largely because the advisers to Lloyds on the Verde sale, Citigroup and JP Morgan, have promised to provide the necessary bridge finance.
But the bridge finance would be expensive, relative to the interest the owner would receive from Verde's mortgage lending.
Perhaps more importantly, borrowing that much on wholesale markets is neither a stable or prudent way to fund any bank - as the UK taxpayers found out to their cost when Northern Rock, Royal Bank of Scotland and HBOS all went to the brink of collapse after their access to wholesale funds dried up in 2007-8.
So any owner of Verde would over time wish to replace all or most of that £30bn of wholesale funding with retail funding.
However £30bn is a significant chunk of the entire retail deposit market.
Perhaps for me the most shocking statistic, in that context, is that at its peak - in the middle of 2007 - Northern Rock had £24bn of retail deposits, less than the retail deposits that any new owner of Verde would have to take from other banks in order to put Verde on a sound funding basis.
Lloyds already knows that this funding gap is a serious problem for the Verde sale, although there may be a fix.
I am told there is a clause in the European Commission's order to Lloyds on the disposal which allows Lloyds to go back to the Commission and renegotiate, if the package of assets mandated for disposal simply can't be sold.
Bankers say that what Lloyds needs to do is persuade the European Commission to reduce the package of mortgages and other assets being sold from £68bn to something a good deal nearer the £35bn of customer deposits on offer.
But trying to renegotiate in that way could be very dangerous for Lloyds.
The reason is that the Treasury is intimately involved in the negotiations with Lloyds and the European Commission on what Lloyds should sell to promote competition. And the Treasury is under intense pressure from the Independent Commission on Banking, which it set up, to force Lloyds to sell an even bigger business than it wants to do.
In that context, it would be almost impossible for the Treasury to acquiesce in a decision to shrink the business being sold by Lloyds. The politics for the chancellor of reducing the size of the sell-off would be terrible, given that the Treasury Select Committee has raised serious concerns about Lloyds' current market share.
So there is a serious risk that the Treasury would force Lloyds to close the funding gap by including even more customer deposits in the package of what is being sold - which Lloyds would hate.
Right now, the Verde disposal looks like the corporate finance equivalent of a huge looming car crash.
Update, 17:46: If all goes well, the Verde sale will complete in around two years. It will take as long as that, largely because the technological and legal challenge to carve out a banking business of this size is massive.
What is interesting is that Lloyds believes that if the successful bidder borrows £30bn to buy Verde, to close the funding gap, some £20bn of that will have been repaid within 18 months of the completion of the sale - just from Verde's customers paying off their mortgages and putting cash into their current accounts.
So Lloyds is trying to reassure bidders and the regulator that there isn't an insuperable funding problem here.
What's more, if no bidder is prepared to take on that financing risk, Lloyds has been given the option by the European Commission to reduce the volume of mortgages being sold - such that the funding gap 18 months after completion would be as low as £5bn.
We'll see if Lloyds' optimistic projections about how the funding gap can be closed will reassure bidders.