Travel insurance questions answered by an expert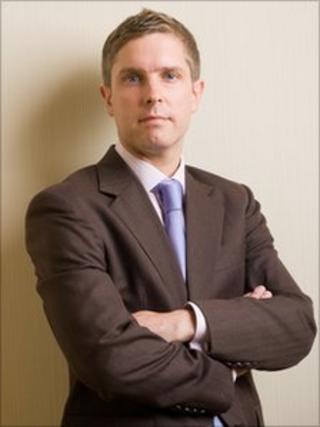 Buying travel insurance is more problematic than it seems.
The number of policies on offer has risen sharply in the past few years and so has the variation in the cover they offer.
Recent research has shown there are more than 370 single-trip policies available at the moment.
But 12% provide no cover for travel abandonment, 2% provide no cover for cancellation or curtailment of a holiday, and 11% do not cover missed departures.
Meanwhile only 8% cover more than £500 of lost or stolen money and 6% do not cover lost or stolen baggage at all.
Would you buy a policy if you realised it had any of these limitations?
We asked you to submit your questions about holiday and travel insurance and James Daley, editor of Which? Money, has answered them.
I am trekking to Everest base camp with Help For Heroes in November. All the trekkers would like to know which travel insurance policy you would recommend for us. Claire Sims, Bedford.
Going on a trek in the Himalayas is not likely to be covered by a standard insurance policy. However, your existing insurer may well cover you for your trip if you call them and explain what your plans are. You may have to pay more, but the additional premium should not be prohibitive. If it is, consider approaching a Which? Best Buy travel insurance provider for worldwide cover.
I will be travelling in the UK, to Europe and to the Caribbean within the next seven months. Travelling with me will be my partner and our two children, both under 12. What should I be looking for in terms of an annual insurance policy that will be both value for money and provide adequate cover for lost or delayed baggage and flight delays? Marina Harden, London.
Travelling in the UK is not a problem, as any medical requirements will be covered by the NHS, and home insurance will cater for any losses. However, travel insurance provides an extra safety net, as it will cover you for delays and cancellation - although check that your policy covers UK travel, as not all do. As you are then travelling outside Europe, you will need a worldwide single or annual insurance policy. Opt for one with £5 million medical cover. This may sound a lot but the cost of ongoing medical treatment and repatriation can quickly rack up.
My cousin and her children are UK nationals resident in France. Many UK policies seem to insist on UK residence or being registered with a UK GP. French travel insurance seems vastly expensive and provides limited cover. Are any UK policies available for her? Richard Faris, Farnham.
EU legislation does allow UK companies to cover UK nationals living elsewhere in the EU but many choose not to. MRL Insurance has an insure-all policy that will cover anyone who lives inside the EU.
I have just booked a holiday to Budapest in the summer with nine friends who are all aged 18. We are staying in Budapest for 10 days and visiting the Sziget festival. What insurance would be best for us and how do I know what I am covered for, as I find many of the insurance deals terms and conditions confusing? George Streets, Bournemouth.
The cheapest way to get adequate cover would be to opt for a single trip European travel insurance. This can start from as little as £6. Ensure that whatever policy you buy offers £2 million medical cover, just in case you suffer a serious accident or illness and need prolonged treatment and repatriation. The biggest mistake that people make is taking out too little cover. It can be well worth spending an extra pound or two to get higher cover levels.
What compensation do airlines have to pay for delayed flights? My honeymoon flight was delayed by 25 hours and I contacted the airline to ask for compensation under EU Regulation 261/2004, but they have said that they do not compensate passengers. Claire Thomas, Cardiff.
The amount of compensation you qualify for depends on the length of the delay and the distance you are flying. If you were delayed more than three hours, you will qualify for compensation - starting at an entitlement of 300 euros for a short haul flight and 400 euros for a medium or long haul flight. For long haul delays of over four hours, you are entitled to 600 euros. They should also pay for meals and phone calls. If the airline does not pay up, you can get in touch with the Civil Aviation Authority (CAA) which has taken over dealing with consumer complaints from the now defunct Air Transport Users Council.
I am an active 86 year old who enjoys foreign travel. My biggest problem is finding annual travel insurance. I have found annual travel insurance this year with Insure and Go (Castle Cover) by paying an age-related premium. With a record of no claims, but with some usual health problems associated with age, are there any particular companies that may have special cover for the elderly traveller? Irene Deal, Cowes.
There are a number of companies that specialise in insuring elderly travellers - but sadly there is no avoiding the fact that premiums get very expensive once you pass 80. Using an insurance broker is one way to find a cheaper deal. And if an insurer refuses to cover you because of your age, then many will refer you to one that will.
What are the best sources of insurance for holidaying abroad for a 65- year old female and 72-year old male who is on medication for an embolism 10 years ago? Stella Cook, Dorset.
Once you are over 65, finding a reasonably priced travel insurance policy gets trickier. However, if you are in good health, there are still cheap options available - in fact, people between the ages of 65 and 69 can get single trip policies for seven days in Europe for just £12. If you have got a pre-existing medical condition, however, you may need to contact a specialist broker. Go to the British Insurance Brokers Association (BIBA) website to find a broker in your area.
My girlfriend and I have booked a round the world holiday for both of us stopping in America, New Zealand and Australia. I am British and my girlfriend is Australian, What you would recommend for us both for insurance? Are there any British companies that would insure my girlfriend? Tom, Chester.
If you both live in the UK, then the nationality of your girlfriend should not be relevant. You simply need to buy a couple's worldwide travel insurance policy for the length of your trip. You may find that buying an annual policy works out cheaper.
I need to travel to Italy for a family wedding this summer. I will be just 36 weeks pregnant on the weekend of the wedding - which is way past the coverage date of our current travel insurance (they cover up to 28 weeks only). I have booked train tickets for the entire journey. I have my European Health Insurance Card (EHIC ) but I am wondering if there is any personal or family insurance (two adults, one three-year old) that will cover me at 36 weeks? Sarah, London.
I have a medical problem which my consultant has indicated presents no travel problem. I have tried around 25 companies who have refused travel insurance. Is there a company which might provide cover? Keith Jenkins, Banbridge, Co Down.
Sarah and Keith - If you have a pre-existing medical condition and are having difficulty getting cover, try the insurance surgery. They should be able to find a company that can offer you cover for your trip. If not, then try an insurance broker.
I am going backpacking through Thailand, Cambodia, Vietnam and Laos over seven weeks. I already hold world-wide multi-trip travel insurance, which I get through my bank account. Would it be worth investing in an additional insurance policy with a specialist travel company to ensure I am completely covered for backpacking? Phillip Heslop, Newcastle-Upon-Tyne.
Philip, you may want to check that the type of trip you are looking to go on will be covered, particularly if some of the journeys are on smaller airlines. For example, if you are delayed getting to an international flight because of a late connecting flight you may not be covered and so may need a more specialist policy. You should also check the excess on your bank policy. In the event that you have to make a claim, it might work out cheaper to buy a separate, specialist insurance policy.
I was planning on going to Nice in France this summer to try get some summer work in a bar or cafe. What insurance do I need? I am a university student looking to pick up the language. Danny, England.
Danny, this is quite complex but a number of firms will offer to provide travel insurance for this. The main area to look at is the length of time you are likely to be away as some will only cover for, say, 60 days as a maximum. The policies will also often allow certain types of work to be covered and bar work is generally one of these.
What sort of insurance is needed for inter-railing? Is anything included in the ticket? Does it matter that it will move between many different countries? Jack, Nottingham.
You should be able to buy a policy that will cover Europe and depending on how long you are going for you may need to consider a longer-term policy. You need to check the policy itself to check that every country you are visiting is covered.
We are off to France in a few months for three weeks. We are driving our own car. Our UK car insurance gives us fully comprehensive cover and cover for breakdown in the EU. We all have our EHIC cards. So, do we also need medical insurance? Richard Spurr, Coalville.
There are lots of things that are not covered by your EHIC card. We recommend that you take out an insurance policy that offers at least £2m of medical cover in Europe. This will cover costs such as repatriation - if you are badly injured and need to be transported back to the UK - as well as additional possible costs such as airlift from the scene.
I wondered if there is a good way to get travel insurance and breakdown cover combined for a 16 day trip to Spain by car? Most travel insurance seems to cover flights, and there is a bewildering array of European breakdown covers ranging from Green Flag to the AA and in between. Is it better to go for a policy which covers parts and labour if you travel in a car under five years old? We intend to travel late July and there will be four passengers on the return journey. Jane, London.
There are companies that will be able to offer you both travel insurance and breakdown cover - such as the AA or RAC. But there may not be any advantage to buying both of these from the same provider. If you want to get the best value, you may be better off considering these as two separate purchases. If you have already got breakdown cover in the UK, you will find it is likely to be cheaper to extend your existing policy, rather than take out separate cover with another firm for use in Europe. As for travel insurance, use a comparison site to compare deals. Most will cover you for delay to any ferries or trains you take to get over to the continent - as well as cancellation, or loss of property abroad.
Most travel insurance offers paltry cover for valuables, usually around £250 when you read the small-print. This would not even cover an average camera or a mobile phone never mind multiple items, such as iPod, sunglasses etc. Where can you get decent valuables cover or is it better to cover these items under household insurance and just use travel insurance for health, delay and cancellation purposes? Howard, Manchester.
When Which? is compiling its Best Buy tables for travel insurance, we do not include policies that offer less than £1,500 cover for baggage and personal belongings. You are right that many policies offer much less than this, but there are policies out there that offer higher levels of cover. Take a look at our best buys or use a comparison site that allows you to filter by cover levels.
How does the travel insurance provided by certain bank accounts compare to individually purchased policies? Kaye, Scotland.
The cover provided by so-called packaged bank accounts - for which you pay a monthly fee - can be quite good. Indeed, maximum age limits are often higher than standard policies, which can make these kinds of accounts attractive for older customers who are struggling to get a competitive deal elsewhere. However, it is important to drill down and look at the individual policies in detail, to make sure you are aware of any exclusions, and that cover levels are high enough for your needs. We recommend that you do not buy a policy that offers any less than £2m of medical cover in Europe and £5m elsewhere.
I am going to France. Apart from ash cloud disruption and strike, which issues should I focus on for the travel insurance? Ele Chan, Luton.
We believe that you should be looking for at least £2m worth of medical cover, £1,500 of cover for baggage and personal belongings, and £3,000 for cancellation or curtailment. Although £2m might sound like a lot of money, medical bills can quickly add up. If you are involved in an accident where you need to be airlifted from the scene - and perhaps transported from a French to a UK hospital eventually - costs can quickly soar. There is quite a lot that is not covered by simply carrying an EHIC.
Why do people with cancer have to pay so much for travel insurance, even if they are in remission? John Rouse, Chesterfield.
Most travel insurance policies are not underwritten - which means insurers do not drill down into your individual circumstances. Instead, they come up with a price based on probabilities and averages. It is likely that there are statistics that show that someone in remission from cancer is more likely to make a large claim on their travel insurance than someone who has not had cancer - so insurers price the policies accordingly. Many people lose because of this kind of pricing. For example, premiums for travel insurance soar once people get into their sixties, seventies and beyond - even if they are in perfect health.
The opinions expressed are those of the author and are not held by the BBC unless specifically stated. The material is for general information only and does not constitute investment, tax, legal or other form of advice. You should not rely on this information to make (or refrain from making) any decisions. Links to external sites are for information only and do not constitute endorsement. Always obtain independent, professional advice for your own particular situation.