HMV: Two years to shape up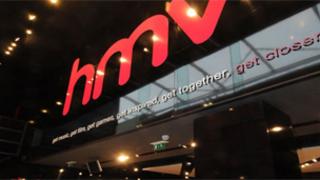 Today's confirmation that HMV's banks are not going to put it into administration - and have agreed new lending terms for the troubled entertainment and electronics retailer - will be a great relief to anxious shareholders and 13,000 staff.
It was clear on 20 May, as I noted here, that HMV would be thrown a lifeline by its banks, led by Royal Bank of Scotland and Lloyds.
But now that we have the details for the £220m of loans in three chunks that the banks are providing, it is clear that the money is neither cheap nor the terms easy.
The interest rate is 4% above LIBOR, or the benchmark market rate. And all of the three new loans mature in September 2013.
HMV also has a massive incentive to repay at least £90m of the £220m as quickly as possible, or face so-called exit fees that rise from 5% per annum to 14% as of 1 January 2013.
Right now, it is not at all clear where HMV will find £90m in little more than a year.
Also, the banks are being given warrants that could see them ultimately owning 5% of HMV's shares.
Or to put it another way, HMV's executives - led by chief executive Simon Fox - have little more than two years to get the business into shape, at the risk that the flame of this well-known retailer could yet be extinguished.
Update 0920: Having spoken to Simon Fox, HMV's chief executive this morning, he sounded undaunted - perhaps surprisingly so - by the challenge of trying to repay £90m as quickly as possible.
He said the structure and terms of the £220m of loans were consistent with HMV's recovery plans - even the steep and rising exit fees on the £90m slug, which (with an interest margin of 5% and potential exit fee of 14%) is plainly viewed by the banks as the risk equivalent of equity.
In normal circumstances - and we are a long way from those - HMV should be able to generate at least £30m of cash per annum.
So HMV's survival will depend to a great extent on the success of the conversion of its stores into centres for the purchase of electronic tablets and related kit, apps, and downloadable entertainment.
By the end of September, HMV plans to have converted 150 outlets - it's larger stores - into the new electronics-heavy format, in time for the vital Christmas selling season.
The prospects for the residual 90 unconverted stores are unclear.
With the sale of Waterstones, HMV becomes a much smaller business - with 7,000 staff, the last entertainment chain on the high street and a substantial tickets retailer.
When will we know whether the rescue has worked? Well by January of next year, after what HMV hopes will be a traditional Christmas rush rather madder than last year's, it should be clear whether it will swim or sink.