House repossessions to rise in 2012, CML warns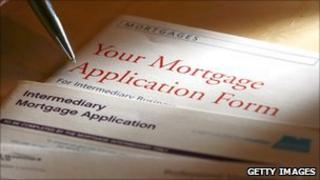 House repossessions are likely to rise again next year, the Council of Mortgage lenders (CML) has warned.
In its updated outlook for the property market, it says repossessions will probably rise from 40,000 this year to 45,000 in 2012.
Mortgage rationing, which has depressed UK property sales, will stay in force until at least the end of 2012, the CML says.
Sales this year will be even lower than it first thought, at 840,000.
They will recover next year to 900,000, a level last seen in 2008, the CML predicts.
But lenders will remain cautious about the size of loans they are willing to offer to home buyers.
"The aftermath of the global financial crisis continues to have a pronounced impact on mortgage and housing markets," the CML said.
"Property transactions look set to remain at the low levels of the past few years.
"Lenders will continue to have only a modest risk appetite, and this will limit lending at high loan-to-value ratios," the CML added.
More repossessions
Describing the UK as going through "a weak and patchy recovery", the CML forecasts that:
interest rates will probably stay at 0.5% for most of this year, rising only modestly in 2012
the number of borrowers classified as in arrears will rise to 180,000 this year, as originally forecast, and stay there in 2012
the number of homes repossessed will, as previously forecast, rise from 36,000 in 2010 to 40,000 this year, but will rise further next year to 45,000.
If this last forecast is borne out, it will take the annual number of homes being repossessed close to the total recorded in 2009.
But that will still be considerably fewer than the number seized by lenders during the recession of the early 1990s, when repossessions reached a peak of 75,500 in 1991.
"Despite the pressure on household finances, we expect the vast majority of households to keep up with their mortgage payments, helped by a relatively gentle trajectory for interest rates," the CML added.
'Difficult juncture'
The CML's latest forecast points out that demand from would-be borrowers has been subdued in recent months because of the current squeeze on household finances, and the uncertain economic situation.
Therefore, outside London and the South East, house prices are likely to drift down further.
"We do not foresee a sharp fall in prices, in the absence of a significantly higher volume of forced sales," the CML said.
"We are at a difficult juncture, with households suffering a fall in real incomes as a result of consumer price pressures and the accelerated pace of fiscal cuts this year."