Bank of Scotland fined over complaints errors by FSA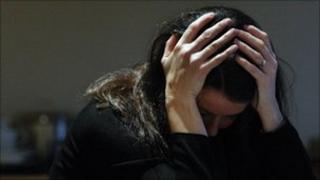 Bank of Scotland customers are expected to receive £17m in compensation following mishandling of complaints about investment products.
The Financial Services Authority (FSA) has fined the bank £3.5m after it rejected many complaints when they should have been upheld.
Policies were often sold to older customers with little investment knowledge.
The bank has apologised and will review thousands of cases.
Failures
The bank, part of the Lloyds banking group, has agreed to review 8,614 rejected complaints relating to investment advice given from February 2004 to the end of 2009.
The typical investment during this period was between £20,000 and £30,000.
The review is expected to lead to compensation payments of more than £17m, with £2.4m already having been paid out by the bank.
This was triggered because the Financial Ombudsman Service received appeals from investors who argued that their complaints had been rejected wrongly.
This led to an investigation into 2,592 complaints about five different investment policies between July 2007 and October 2009.
They were the Bank of Scotland's Collective Investment Plan, the Personal Investment Plan, the Guaranteed Growth Bond, the ISA Investor and the Guaranteed Investment Plan - all of which are no longer sold.
The FSA said that an internal review by the bank found that 45% of the complaints lodged should have been upheld rather than rejected.
Vulnerable
Of the complaints, 77% were made by inexperienced customers and 55% were from those aged over 60.
"This fine reflects the Bank of Scotland's serious failure to treat vulnerable customers fairly," said Tracey McDermott, the FSA's acting director of enforcement and financial crime.
"The firm's failure to ensure it had a robust complaint handling process in place led to a significant number of complaints being rejected when they should have been upheld."
Ray Milne, risk director at Bank of Scotland, said: "We apologise to them for this. We are committed to putting this right."
"I would like to assure customers that the issues relate to processes that are no longer used today. We are in the process of contacting affected customers and will pay compensation where it is due."
Speaking to the BBC, Mr Milne explained that in rejecting the original complaints, the bank's staff had not spoken to the customers.
In order to justify the sale, the staff had simply checked to see that customers had been given the appropriate paperwork when the investments were sold.
"Frankly, we were relying too much on the documents handed over at the end of the sale, and not actually looking at the overall nature of the customer's complaint," he said.
"It simply was not good enough," he said.
The customers whose complaints had previously been rejected do not need to do anything. If the review now upholds their complaint, they will be compensated automatically by the end of July.
That would apply to inheritors if the customers have died.
Extra checks
Paperwork relating to a further group of nearly 7,903 Halifax and Bank of Scotland investment customers is also being examined.
The bank had realised that the records for some of the customers, who were initially assessed as being cautious about investments, did not properly record why the sale had in fact gone ahead.
Mr Milne said he was confident they had not been mis-sold their investments.
"We will contact them to see if the sale was appropriate - if not, we will compensate them," he said.
ONE INVESTOR'S MIS-SOLD INVESTMENT
"We invested £39,000 with the Bank of Scotland in 2002 when my husband had to take early retirement through ill health.
The money was put in the collective investment plan and the ISA investor on the recommendation of the BoS financial adviser.
My husband was very cautious and said he wanted something with low risk.
He was told that on a scale of one to 10, they were a one.
My husband died in 2004 and I was retired with only a small pension from his work and state pension.
Then I watched as from 2008, my investments went down to £23,000.
I went back to the bank and was told I would just have to wait until the market bounced back, but I needed this money for the rest of my retirement.
In September 2010 I went to the Financial Ombudsman Service who lodged a complaint for me with the bank.
I received a letter from them saying I had been given investments that had been inappropriate.
At the time the investments were up to £30,000 and they sent me a cheque for £10,000 to make up the difference.
My money had been put in investments that were not suitable for an older person wanting to live off the income.
I was so relieved I cashed in my investments and put them in a high-interest account."
Pamela McGlynn, Ardrossan.