Sony forecasts annual loss of $3.2bn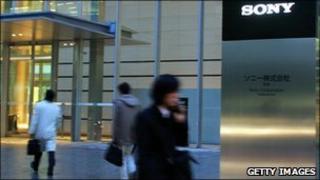 Japanese electronics giant Sony says it expects to report an annual loss of $3.2bn (£2bn), after previously predicting a return to profit.
Sony had earlier indicated it would make a $860m profit in the financial year to the end of March.
It said the loss was largely due to writing off $4.4bn related to a tax credit booked in a previous quarter.
The firm has been hit recently by March's earthquake and tsunami, and a series of computing hacking attacks.
Among its range of products, Sony makes PlayStation video games and Vaio computers.
The earthquake and tsunami on 11 March hit plants in north-east Japan, which affected the firm's supply chain, and in the wider economy led to fall in consumer spending.
Sony is aiming to have resolved the hacking issues that caused the shutdown of its PlayStation Network by the end of May.
Cyber attacks involved the theft of personal data that included names, passwords and addresses from more than 100 million accounts.
It now says said the data breach will result in a $170m drain, at least, on operating profits in terms of insurance and damages costs.