Minister attacks tricks to encourage pension transfer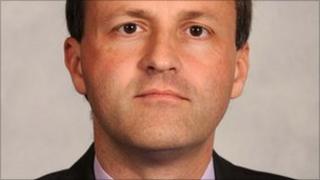 The Pensions Minister Steve Webb says employers must stop tricking people into giving up valuable pension rights.
He is worried about the increasing use of cash incentives to lure people into moving their pensions elsewhere, or to give up inflation proofing.
He will warn pension industry representatives, at a private meeting, that he may ban these practices.
The Pensions Regulator has already warned several times about the perils of such inducements.
In 2007, 2008 and 2009 the regulator issued guidance to pension scheme trustees, warning them to assume that transfer incentive schemes were probably not in the interests of scheme members.
However they appear to have become more common as companies have tried to crystallize or offload some of the costs of running their schemes.
"People do not understand what they are doing and in many cases are making the wrong choice," Mr Webb told the BBC.
"If people are giving up good pension rights, at a price that isn't ultimately fair to them that is not acceptable," he added.
Limited powers
Despite the concern of the regulator and now the government, there is little that can be done at the moment by trustees or anyone else to stop employers making these inducements.
The offers may operate outside the rules of a scheme, thus eliminating the power of the trustees to act, and may not break any laws.
The incentives can come in a variety of different forms.
They may be enhancements to transfer values, or straight cash payments, to those who have left employment but yet to retire, to move their deferred pensions elsewhere.
Or they can be offers of cash or enhanced pensions, in return for giving up future inflation proofing.
"[This] can look like a good deal when you are offered a cash lump sum, but people forget they will be retired for 20 or 30 years - compound interest means their pension could fall by a quarter or more if they give up inflation protection," said Mr Webb, the Lib Dem MP for Thornbury and Yate.
The employers' organisation the CBI said it was wrong to believe that all transfer incentives were bad.
"The Pensions Regulator would be best bearing down on situations where it's clear that transfer offers are not in a pension holder's interests, or when either poor or no independent advice has been offered," the CBI said.
"The deal many policyholders get from good [transfer incentive] offers is often attractive," it added.