Inflation outlook is 'choppy' too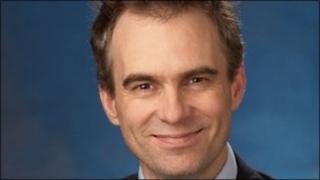 Choppy: it's the word that Mervyn King and George Osborne both like to use to describe Britain's recovery.
It describes the inflation outlook as well. Though, when it comes to inflation, there hasn't been much of a lull between the waves.
Last month's 4% figure for the target measure of inflation always seemed a little too good to be true.
But April's 4.5% is also less awful than it seems.
Though the core inflation rate is now 3.7% - the highest since that series began in 1997 - much of the jump is due to the fact that Easter came so late this year, whereas in 2010 it came early enough to be excluded from that month's figures.
This largely explains why the cost of travel services rose 5.2% between March and April.
Overall, the Office for National Statistics reckons the cost of air, sea and rail travel added 0.36 points to consumer prices inflation and 0.13 percentage points to the annual rise in the retail prices inflation - though this did not prevent a small fall in that measure, to 5.2%, partly because transport has a smaller weight in that wider index.
Core goods prices are only rising slightly higher than before, 1.9% year-on-year, compared with 1.8% in March.
But we know from Mervyn King's comments at last week's inflation report press conference that the Bank is expecting inflation to continue creeping up over the next few months, even if this "Easter" effect gets unwound next month.
As the governor points out in his now traditional quarterly missive to the chancellor, there's a chance that inflation will not rise as high as the Bank has predicted - especially if the upward pressure on world commodity prices from the growth of China and the rest is starting to wane.
But he thinks there's also a chance that inflation will again surprise on the upside.
There's nothing in today's letter to suggest the Bank's basic approach has changed. All that's changed, as usual, is the date at which inflation will - supposedly - get back to 2%.
But one feature of UK monetary policy has changed in the past fortnight: the Monetary Policy Committee has lost a hawk, Andrew Sentance, and gained an unknown quantity in the form of Ben Broadbent, who appeared before MPs on the Treasury Committee this morning.
As I mentioned when he was appointed, as an economist for Goldman Sachs, Mr Broadbent had recently been more optimistic than many in the city about the underlying state of the economy.
Other things being equal, that might have inclined him towards putting the brakes on sooner than doves like Adam Posen.
But he could also, clearly, see the other side of the argument. There was little to suggest he would automatically follow Andrew Sentance in voting for a rise.
There seems to have been little in his testimony today to force a change of view. He said he wouldn't indicate how he planned to vote next month - and he didn't.
He did appear to rule out further quantitative easing, and suggested there might not be as much spare capacity in the economy as previously hoped.
That has some suggesting he may vote for higher rates. But the fact that he identifies only downside risks to the recovery in his written testimony has others suggesting that he is a latent dove.
Put it another way, Mr Broadbent seems to have emerged from today's encounter with his inscrutability intact - like the experienced central banker he may yet become.
We will wait to find out his position next month, when the minutes of the June meeting are published. But for what it's worth, I'm betting that the MPC has lost a vote for higher rates.