Are BP's Russian dreams shattered?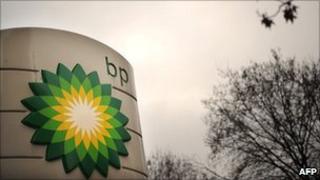 BP and Rosneft have missed their extended deadline for agreeing a deal to form a partnership - which would have involved them taking stakes in each other and to collaborate on exploring the Russian Arctic.
So this important deal for BP, which seemed to symbolise BP's revival after its Gulf-of-Mexico woes of last year, therefore lapses.
That said, BP says talks continue and hopes that the deal can be revived, in some form or other. But the risk for BP is that Rosneft is no longer bound into talking exclusively to BP. And in the dog-eat-mutt energy industry, the fear is that another oil giant will try to woo Rosneft away from BP - which is why in the past few hours BP has been trying (and failing) to persuade Rosneft to extend the deadline for exclusive talks yet again.
The sticking point for completing the deal by the deadline of last night was largely technical, but it was nonetheless formidable.
The difficulty was that BP's existing partners in Russia, a group of Russian billionaire oligarchs who go by the name of AAR, have the right to block the deal between BP and Rosneft - which they've been doing.
The agreed solution was for BP and Rosneft to jointly purchase the billionaire's stake in a joint venture with BP, called TNK-BP, for $32bn.
But the fundamental problem was that the billionaires and Rosneft, which is an arm of the Russian state, don't trust each other to deliver on their respective sides of the bargain - and struggled to find legally enforceable contracts that obviated the need for trust.
So where next for BP in Russia? Well BP's shareholders may take a bit of comfort from this morning's statement issued jointly by BP and AAR - which pledges that BP and AAR will work constructively with each other, in spite of the tensions that emerged between them in recent months. TNK-BP has delivered billions of dollars in dividends to BP over the past few years, so it really matters that if the billionaires don't dispose of their half share in TNK-BP that BP has a decent relationship with them.
In the context, these remarks from the billionaire in the AAR troika who has the most interest in maintaining a huge stake in the energy industry, Mikhail Fridman, may be seen as encouraging by BP's owners: "AAR remains dedicated to the success of TNK-BP, one of the most dynamic and successful oil companies in the world. As we have always stated, AAR is a long-term strategic investor, and we look forward to working with BP on delivering the next phase of TNK-BP's growth, both in Russia and internationally.
"AAR also sees significant benefit to developing cooperation with Rosneft within the framework of the TNK-BP Shareholder Agreement, and we plan to continue discussions about potential collaboration among BP, Rosneft and AAR."
This may imply that the troika of billionaires may yet sell out to BP and Rosneft. Although given the fraught negotiations since January, it would be unwise to bet on that.