Toyota to face claims from owners after US court ruling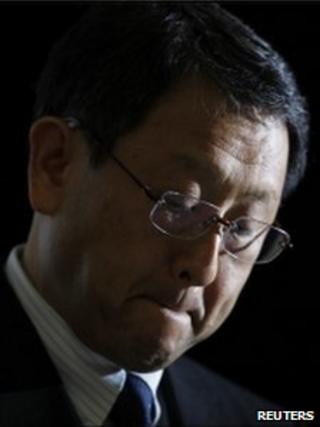 Toyota car owners in the US can pursue claims that the carmaker caused the value of their vehicle to fall, a federal judge has ruled.
The owners argue they have suffered economic losses because Toyota did not disclose or fix defects that made their cars accelerate suddenly.
Toyota had made a motion for the lawsuits to be dismissed but a US judge has allowed the claims to move ahead.
In 2009, Toyota started recalling millions of US vehicles.
"Taking these allegations as true, as the court must at the pleading stage, they establish an economic loss," wrote US district Judge James Selna in Santa Ana, California.
"A vehicle with a defect is worth less than one without a defect."
'No proof'
Toyota said there was no evidence of the defects.
"Toyota is confident that no defect exists in its electronic throttle control system," spokeswoman Celeste Migliore said in a statement.
"The burden is now squarely on plaintiffs' counsel to prove their allegations, and Toyota is confident that no such proof exists."
However, the representative for the car owners said there was a rationale for the claims.
"Judge Selna agreed with our contention that Toyota owners who did not attempt to sell their vehicle could still bring a claim because they overpaid for their vehicles, buying cars that were not worth as much as a car free of these defects," said Steve Berman, co-lead counsel for many of the plaintiffs.
Recalls
Toyota started recalling cars globally in September 2009, beginning with 3.8m vehicles that it said had a defect that might cause floor mats to press the accelerator pedal.
Following that, in January 2010 another 2.3m cars were recalled due to sticking accelerator pedals.
Finally, another 2.17m vehicles were recalled in the US, again for carpet and floor mat issues that could cause jams in the accelerator pedal.