General Electric to pay John Wood Group extra $50m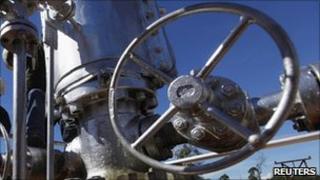 John Wood Group is to receive an extra $50m (£30.8m) from US conglomerate General Electric (GE) over the disposal of the Aberdeen-based company's well support division.
Wood Group said the payment was in line with an agreement drawn up in February.
The firms had agreed to discuss possible co-operation as part of Wood Group's gas turbine activities.
But Wood Group said negotiations had not resulted in a "mutually acceptable" agreement.
The $2.8bn (£1.73bn) deal to sell the energy services company's well support division to GE was announced on 14 February.
At the time, the Scottish-based firm said it would return at least $1.7bn (£1bn) of cash to shareholders.
The deal was part of GE's expansion plans in the oil and gas industry.
The sale was understood to be the largest divestment by Wood Group after years of growing by acquisition.
In December, for example, the firm agreed to buy engineering services company PSN, also based in Aberdeen, for £600m.