Nissan profits rise as annual sales hit record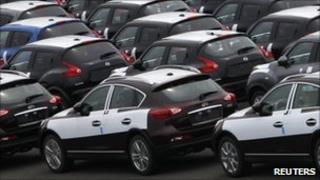 Nissan has reported the highest annual sales in its history, sending its profits up strongly.
The Japanese carmaker made a net profit of 319.2bn yen ($3.7bn; £2.4bn) in the year to 31 March 2011, up from just 42bn yen a year earlier.
Its global sales for the year rose 19% to 4.2 million vehicles, which lifted revenues by 17% to 8.8 trillion yen.
Nissan said that while the earthquake in Japan had disrupted its operations, it had proved its "resilience".
Its sales during the year were boosted by the launch of 10 new models.
Growth in demand was highest in China, where Nissan saw its sales rise 36%. They increased by 19% in Europe and 17% in the US.
However, sales in Japan were 5% lower.