Google's advertising system under US investigation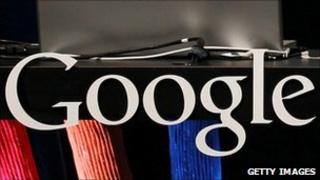 Google's advertising system is being investigated by the US Justice Department, the company has revealed.
The internet search giant added that it had put aside $500m (£306m) to settle any potential charges.
The investigation is looking at how Google's automated advertising system treats some unnamed advertisers.
A separate study is continuing to be carried out by the European Commission. Google's advertising revenues hit $8.3bn in the first quarter of 2011.
Accusations
Google revealed the Justice Department investigation in a regulatory filing to the US financial watchdog, the Securities and Exchange Commission.
It said that as a result of putting aside the $500m, its net profit for the first three months of this year would be less than first reported in April, falling to $1.8bn from $2.3bn.
Google said in a statement: "Although we cannot predict the ultimate outcome of this matter, we believe it will not have a material adverse effect on our business, consolidated financial position, results of operations, or cash flows."
The Justice Department has yet to comment.
The European Commission's continuing anti-competition investigation into Google was launched in November of last year.
It was started after Google's search engine rivals complained that the firm had abused its dominant position.
Among a number of accusations, rivals including Microsoft's Bing have accused Google of manipulating its search results to promote its own services, and discourage firms from advertising with other search engines.
It is not yet known whether the US Justice Department's investigations concern accusations of anti-competition practices, or if they follow a complaint from a rival of Google.