Ex-Xinhua Finance bosses face US fraud charges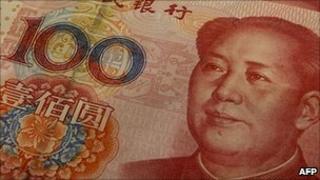 Three former executives of a Chinese financial news provider have been charged with fraud in the US.
Shelly Singhal, Loretta Bush, and Dennis Pelino, formerly of Xinhua Finance, are accused of defrauding investors through illegal transactions that totalled more than $50m (£31m).
The firm is based in Shanghai and listed on the Tokyo Stock Exchange. It provides information about Chinese economic and business news.
The defendants have yet to comment.
A spokesman for Xinhua Finance told BBC News he had no comment on the case, as the three are no longer affiliated with the company.
The US Justice Department said in a statement that the defendants had used a front company to make money from selling shares in Xinhua Finance, abusing their inside information.
They then hid these illegal earnings from the US financial regulator, the Securities and Exchanges Commission, the statement said.
It added that other front companies were used to earn commission from bringing new business to Xinhua Finance.
Ms Singhal, Ms Bush and Mr Pelino have been charged with 10 offences including conspiracy, mail fraud and making false statements.
Ms Bush was Xinhua's founder and former chief executive. Mr Singhal was chief financial officer.