Mobile phone bill warning to travellers from Ofcom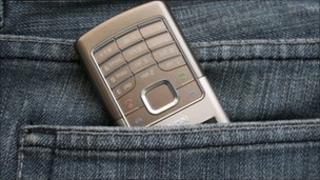 Travellers can protect themselves from unexpectedly high mobile phone bills, the communications regulator has said.
Ofcom said that providers offer travel bundles and can restrict use overseas.
It is inviting UK consumers who have been hit with unexpectedly high mobile and broadband bills when travelling overseas to report cases.
Ofcom's research has suggested only 6% of consumers have received such a bill, although MPs and consumer groups have repeatedly expressed concerns.
The regulator wants to hear from anyone who has received a one-off, higher-than-expected mobile, landline or broadband bill in the past 12 months to consider if it needs to take more action, or encourage providers to do so.
The examples should be submitted by 14 June.