Sony shares fall 2.3% after security breach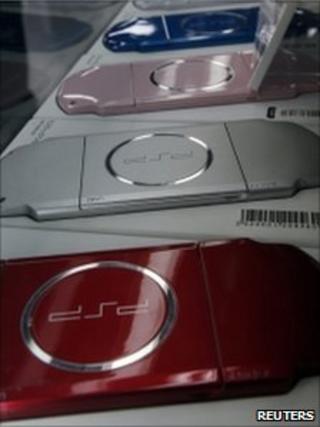 Sony shares ended lower as Tokyo's benchmark Nikkei index resumed trade after the Golden Week holiday.
The Japanese consumer electronics company fell as much as 4% in early trade, before ending 2.3% weaker.
The company admitted on 3 May that another 25 million users' data had been stolen in a second security breach.
Sony had previously said a security breach of its PlayStation Network had led to 77 million users' data being stolen.
Sony boss Howard Stringer apologised to users "for the inconvenience and concern caused".
"I know this has been a frustrating time for all of you," Mr Stringer said in a statement on Sony's US PlayStation website.
He added there was no confirmed evidence any credit card or personal information had been misused.
Mr Stringer said Sony would restore online game services in the coming days, without specifying a date.
Ahead of Mr Stringer's statement some analysts had warned that security worries could hurt future sales and growth prospects.
"There is a real concern that trust in Sony's business will decline," wrote Kota Ezawa from Citigroup in Japan in a note.
"The network business itself still only makes a small direct contribution to earnings, but we see a potential drop in hardware sales as a concern."
Blame wrangle
Sony has blamed an online vigilante group, Anonymous, saying a hacker had gained access to the personal data of more than 100 million online gamers.
Anonymous has denied being involved in the data theft.
"Let's be clear, we are legion, but it wasn't us. You are incompetent Sony," the group said on its website on Thursday.
Sony said on Sunday it had found a file on one of its servers labelled Anonymous and containing the phrase "We are legion", which is used by the group.
The company also said it was looking to its insurers to help pay for costs associated with the data breach.
It did not specify the amount, but some experts place the total payout in the billions of dollars.