Focus DIY chain in administration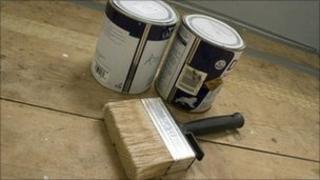 The Focus DIY chain has gone into administration after being hit by the weak housing market and low consumer confidence.
The administrators, Ernst & Young, said these problems had put the Crewe-based chain under "considerable pressure".
Focus DIY's almost 180 stores will continue to trade as administrators try to find a buyer for the firm.
Focus, which has almost 4,000 staff, cited problems with its credit facility before entering administration.
The move followed "notification of an event of default under the senior credit facility, and a realisation that there were no alternatives that could be explored any further", a company statement said on Wednesday, when it said it was seeking administration.
Simon Allport, one of the joint administrators from Ernst & Young, said: "Despite management's actions to tightly control costs and restructure the operations, unfortunately it has not been possible for the business to continue to trade outside of insolvency."
Focus DIY was founded by Bill Archer in 1987, with six stores in the Midlands and the north of England. It currently has annual sales of about £450m.
Focus used to own the Wickes chain, which it bought in September 2000 before selling it in February 2005 to Travis Perkins.
Private equity firm Cerberus bought Focus in 2007 for £1. It was heavily indebted at the time and Cerberus said it would pay off the firm's £174m of debts.