Sony hires detectives after gamers lose personal data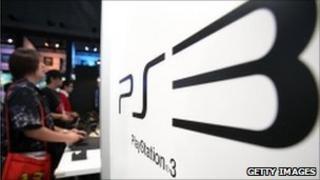 Sony has hired investigators after a breach of security, in which the personal data of more than 100 million online game users was compromised.
Cyber-security detectives from Guidance Software and Data Forte, among others, have been brought on board, said Sony.
The Playstation Network and Sony Online Entertainment have been taken offline.
Information including names, addresses and potentially even credit card numbers was stolen in the attack.
Officials from the US Federal Bureau of Investigation (FBI) said they were looking into the breach of data, which might include some credit card numbers.
'Outdated database'
Last week, Sony said the personal details of 77 million Playstation users may have been stolen by hackers.
On Tuesday, it said a further 25 million gamers had their personal details stolen because of a security breach.
The company said credit card details and other personal information had been taken from an "outdated database".
The new attack went beyond users of Playstation hardware, affecting PC and Facebook gamers.
Sony said direct debit information for about 10,700 customers in Austria, Spain, the Netherlands and Germany was stolen.
It also said credit or debit card details of some 12,700 non-US customers were compromised.