Arm Holdings profits up on tablet and smartphone sales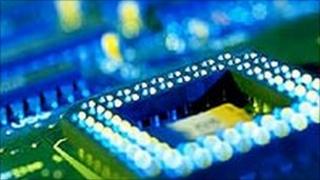 UK chip designer Arm Holdings has revealed strong first quarter profits, boosted by sales of smartphones and tablet computers.
Profits before tax rose to £30.5m in the first three months of 2011, compared with £25.9m the year before.
Arm's chip designs are used in many mobile devices, such as mobile phones and tablets, including Apple's iPad.
The success of tablets recently prompted the world's largest chip maker, Intel, to enter the market.
Intel said it would create its own chip specifically designed for tablet computers.
Chip designs from Arm are used in hardware made by companies like Apple, Qualcomm, Samsung, Texas Instruments, Freescale, and Nvidia. During the past quarter, 1.85bn microprocessors based on Arm designs were shipped.
"Shipments of Arm-processor based chips increased 33% on the same period last year driven by growth in smartphones, tablets, digital TVs and microcontrollers," said Arm chief executive Warren East.
"Arm's revenue growth enables us to continue to invest in innovative technology development at the same time as delivering strong increases in profits and cash flow," he added.
Microsoft recently announced that it would make its Windows operating system compatible with chips designed by Arm.
The firm said it expected to meet its revenue expectations for the full year despite concerns over the supply of parts to the technology sector after the earthquake and tsunami in Japan.
Arm finance director Tim Score said the effect of events in Japan on the industry was not yet known.
"I do not think anyone is yet clear to what extent the semiconductor industry supply chain may be impacted by the temporary closures and shutdowns we have seen in Japan," he said.