Whittall's Wine buys half of Oddbins' stores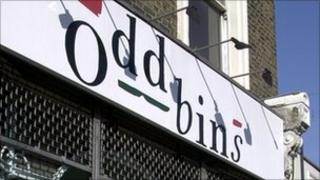 Whittall's Wine Merchants has agreed to buy almost half of the remaining Oddbins stores open for business.
Whittall's, a subsidiary of multi-millionaire Raj Chatha's EFB Group, will take on 37 of the 85 stores still open, with the rest staying in the hands of administrator Deloitte.
The sale should help secure about 200 jobs.
Oddbins fell into administration earlier this month after some creditors refused to accept lower payments.
Principal among them was HM Revenue & Customs.
"This represents a new dawn for these Oddbins stores, and with the well-reported financial shackles removed, it will allow for a consistent supply of stock and investment at store level for the benefit of all, most importantly its loyal staff and consumer base," said Mr Chatha.
"I am delighted with the number of jobs we have managed to save."
Deloitte said it hoped the remaining Oddbins would be sold soon.
"We are currently engaged in a range of discussions regarding the sale of the remaining 48 open stores and are confident of an imminent deal," said Lee Manning, joint administrator and partner at Deloitte.
Oddbins was not the first specialist wine retailer to be squeezed out by supermarkets. Threshers-owner First Quench collapsed in 2009, while the Unwins chain folded in 2005.