Q&A: What now for payment protection insurance?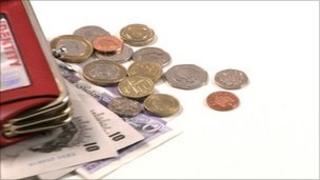 In April 2011, the UK's banks lost an attempt to thwart new regulations on how they should sell payment protection insurance (PPI).
Crucially, the rules laid down how the banks should deal with past cases of potential mis-selling of PPI, which will lead to an extra compensation bill running into billions of pounds.
The High Court heard a judicial review brought principally by the British Bankers' Association (BBA) against the recently updated rules of the Financial Services Authority (FSA) and the Financial Ombudsman Service (FOS).
The judges rejected the BBA's arguments that the rules were unfair because they were retrospective.
So, what happens now?
The BBA threw in the towel and said in May it would not ask the High Court for leave to appeal. This means that thousands of cases that were put on hold by the banks during the court case will now be processed. This could take some time.
Who was first to cave in?
Lloyds was the first to say that it would not be interested in appealing against the decision.
It invited all customers who feel they may have a claim to get in contact, for instance by visiting the Lloyds website.
Who has followed?
Barclays, RBS and HSBC have all admitted they will now have to deal with complaints as required by the new industry rules.
These apply to other lenders such as credit card firms and providers of hire purchase finance.
They will all be faced with compensation bills.
The sale of PPI policies will shrink dramatically too. Some banks have stopped selling them altogether.
Others who want to continue will, under the FSA's new rules, have to be much more careful about how they sell them to borrowers.
Separately, the Competition Commission is bringing in new rules that will stop lenders selling PPI at the point when they grant a loan.
How much compensation will there be?
That depends on how many people come forward with a valid complaint and how many cases turn up as a result of the banks reviewing their past sales of PPI, even when the customer has not complained.
But there seems no doubt the industry is facing a multi-billion-pound bill.
In the recent High Court hearings, that potential bill for the industry was put at about £4.5bn.
That figure now seems to be an underestimate, as Lloyds on its own is setting aside £3.2bn for the cost of its own compensation payments. Barclays is setting aside £1bn, RBS £850m and HSBC £269m.
How many people will all this involve?
The FSA estimated in 2010 that its new rules would boost the expected number of complaints to 550,000 a year for the next five years, in other words, 2.75 million.
But that was based on just a 20% response rate from potential complainants.
Clearly there is scope for many more people to complain.
How much compensation are individuals likely to receive?
No-one knows for sure, but the FSA has estimated that someone who had been mis-sold a single-premium policy, where all the cost was paid upfront, might be repaid an average of £1,800.
Someone who had bought a policy requiring regular premiums might receive on average £900.
So, what should I do if I think I was mis-sold PPI?
You may now be contacted by your bank. But if you want to pursue the issue yourself, you can take the following steps. If you still have the paperwork, look back at all your loans and see if there is any evidence you bought a PPI policy.
Check the details of the PPI policy itself, if you have it. Ask yourself some questions:
Did you realise at the time you were buying this insurance?
Were you told (falsely) you had to buy it?
Did it really cover you in the first place? (Self-employed people, for example, are not covered by PPI)
Did you even need it?
If you think you have grounds for complaint, write to the firm that sold the policy and lodge your complaint.
Lloyds customers, for instance, can use some dedicated hotline numbers:
•Lloyds TSB customers: 08453 005599
•Halifax: 08457 253519
•Bank of Scotland: 08457 253519.
If it is rejected, or nothing happens within eight weeks - or within a new temporary time scale agreed by the FSA - you can complain to the Financial Ombudsman Service (FOS).
What will the FOS do?
It can look at your case again.
It received 100,000 such complaints in the last financial year and upheld about 75% in favour of the customers.
It is currently receiving about 5,000 PPI complaints a week, so a backlog is building up very quickly.