Top 1% of entrepreneurs create 40% of new jobs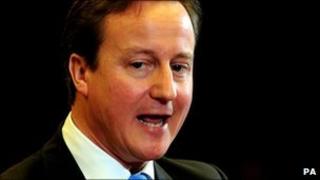 Just 1% of start-up companies create 40% of new jobs - a far smaller number of companies than had been thought - a World Economic Forum (WEF) study has found.
The WEF said governments looking for growth through entrepreneurship should examine what made these successful.
It said that they should do this rather than "replicate Silicon Valley".
Last month Prime Minister David Cameron told would-be entrepreneurs "now is the time" to launch their business.
Mr Cameron has launched a scheme, called "Start Up Britain", which provides support worth about £1,500 for areas such as IT training and internet advertising to help people set up businesses.
The coalition government is looking to the private sector to provide the engine for growth to balance out the jobs being cut in the public sector.
Other governments, too, see start-up businesses as key to economic expansion.
The WEF Entrepreneurship_Report , in collaboration with Stanford University and Endeavor Global, said: "After avoiding the collapse of the global financial and economic system, governments around the world are now focused on building a foundation for future growth."
It said the purpose of its report was to provide insight into how to successfully foster entrepreneurship, with "the ultimate goal of improving economic growth, prosperity and quality of life".
The WEF study highlighted eight different key growth strategies for early-stage companies.
It said one key finding was that the similarities in early-stage companies around the globe are far greater than their differences.
'Dark moments'
A number of entrepreneurs reported "dark moments" while building their businesses, such as losing a key customer, or coping with the failure of a promising piece of research.
Sir Martin Sorrell, chief executive of the advertising giant WPP, said the secret of getting through these was self-belief: "In those dark moments I never ever thought that we were going to go down. Not even for one second."
The WEF also found typically a successful company would grow for two years and then shrink over the next, what it called "a ladders and snakes growth path".
One of the successful strategies it advocates for overcoming this is to "take lessons from the down years to build a stronger engine for future growth".
It also says putting in place strong management systems is of high importance. The WEF says failing to systematically adopt management systems when high growth is occurring is what it calls "a self-inflicted wound".
The report looked at 380,000 companies in 10 countries.