New home price growth dips amid government tightening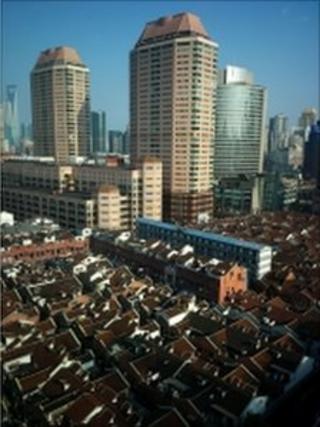 China's property price growth slowed in March, as fewer Chinese cities saw an increase in the price of new homes.
Prices of newly-built homes in 49 out of 70 cities rose in March from the previous month, according to a survey by the National Bureau of Statistics.
That is down from 56 cities in February.
The Chinese government has been implementing tightening measures as the country continues to battle high inflation in property and food prices.
Decreasing prices
House prices in 67 cities rose in March from a year earlier. That is compared to 68 cities in both January and February, according to data released on Monday.
House prices in the capital Beijing rose 4.9% in March from the previous year, slowing from a 6.8% increase in February.
In Shanghai, prices climbed 1.7% last month, again easing from the 2.3% increase in February.
The city of Sanya, on Hainan island, saw declines in house prices.
At the beginning of this year, China's National Bureau of Statistics announced it would release data on housing prices in individual cities instead of an average for the country.
Property tax
The government has been taking steps to try and rein in property prices.
In January, it implemented a property tax on residences in Shanghai and Chongqing after prices sky-rocketed in 2010.
It has also raised the minimum down payment for second-home buyers to try and crack down on speculative buying.