High price of oil is 'hitting energy demand', IEA says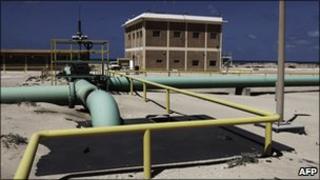 The high price of oil is beginning to affect demand for energy, according to the International Energy Agency (IEA).
"The growth in world oil demand is showing signs of slowing over the last few months, affected by very high prices," the IEA said.
The agency kept its 2011 global oil demand growth forecast unchanged at 1.6%, or 1.4 million barrels per day, however.
The IEA also said it was concerned about supply shortages.
Global oil output fell by around 700,000 barrels per day in March due to unrest in Libya, the IEA said.
"Hypothetically, if global supply were to chug along at March levels for the rest of 2011, OECD inventory could slip to near five-year lows by December," it said.
The oil price fell sharply after the International Monetary Fund said on Monday that the high price of oil was a major risk to global economic recovery.
US investment bank Goldman Sachs also warned that consumers in the US were starting to conserve energy because of high oil prices.
On Tuesday, Brent crude was down $3.06 to $120.92, having hit $125.38 a barrel earlier. Meanwhile US light, sweet crude was down $3.89, at $106.03 a barrel.
Less palatable
The price of oil could begin to moderate itself over time, the IEA suggested, although a policy response from Opec was unlikely.
"That leaves a less palatable route to price moderation - namely economic slow-down and weaker demand growth," it said.
Despite early signs of demand destruction, it was too early to predict the end of high oil prices, the EIA said.
"It's difficult to see where is the high water mark for political unrest," said David Fyfe, head of the IEA's oil industry division said.
"Arguably some of this uncertainty in the Middle East-North Africa region has a while further to run."
However other analysts suggested that the data in the IEA's report could be interpreted in a positive light.
"The report is not as bad as expected in the sense that while they talk about potential demand destruction, they have not changed their numbers," Petromatrix analyst Olivier Jakob said.