Savings on gas and electricity bills 'are being missed'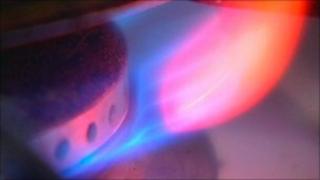 Energy customers who fail to shop around are paying £170 more a year on bills than they need to, the UK energy regulator has said.
Ofgem said people who were "not active in the market" were missing out on the best deals.
It has unveiled a new online element to its Energy Best Deal campaign.
The scheme already offers face-to-face advice on cutting bills through the Citizens Advice Bureau in England and Wales.
Some 60,000 people have received help since the campaign started in 2008. A similar scheme is run through Consumer Focus in Scotland.
Guides
In the new campaign, a series of video guides are aimed at raising awareness of customers' rights. They include dealing with doorstep sales people, debt and disconnection, and getting help for consumers struggling to pay their energy bills.
"Our latest research shows that consumers who are not active in the market are paying on average around £170 a year more than they have to," said Sarah Harrison, of Ofgem.
"Energy Best Deal is here to help the four out of five consumers who say they not taking part in the energy market to shop around to get a better deal."
All of the major energy companies raised bills for customers at some point during the winter or early spring.
Consumer Focus, the government-backed consumer watchdog, welcomed extra assistance for customers.
"With energy just one of many rising household bills, customers will be keen to save extra pounds but may not know the best way to cut their costs," said Audrey Gallacher, from Consumer Focus.
"Switching can mean big savings, especially if a customer has never changed the energy firm they use or if they change from paying by cash, cheque or pre-pay meter to direct debit.
"Yet many customers can be bamboozled by the complex array of tariffs on offer. Extra advice from Ofgem and Citizens Advice on getting the best deal can help energy customers to guarantee they save money."