India telecoms corruption probe questioning begins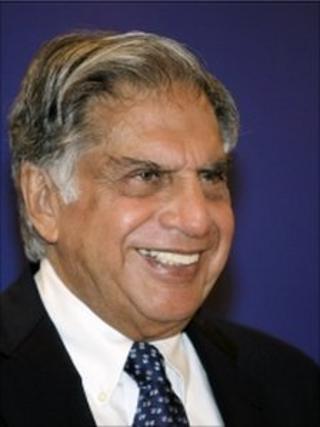 An Indian parliamentary panel has begun questioning business leaders on the controversial award of telecoms licences in 2008.
Industrialist Ratan Tata was quizzed in a closed session in connection with the alleged irregularities.
Reliance's Anil Ambani is due to be questioned tomorrow.
Police say that when India issued 122 new telecoms licences in 2008, several rules were violated and bribes were paid to favour certain firms.
Several of the licences were issued to firms with no experience in the telecoms sector in a process described by an auditor's report as lacking transparency and "undertaken in an arbitrary, unfair and inequitable manner".
Mr Tata was questioned about a subsidiary company's involvement in bidding for the licences. Neither he nor his company have been charged with any offence.
Correspondents say this could prove to be India's biggest ever corruption scandal.
Auditors estimate the country may have lost $40bn (£24.5m) when the licences were sold for a fraction of their real value
Damaged credibility
On Saturday, a former minister was charged in connection with the sale.
Andimuthu Raja, who was telecoms minister at the time of the auction, is charged with conspiracy, forgery and fraud.
He denies any wrongdoing. Last year he was forced to resign over the issue.
The telecoms ministry is considering whether to cancel some 85 licences that the audit report says were issued to firms which were ineligible for them.
Many of India's biggest business names have already been questioned by police, including billionaires Anil Ambani, chairman of Reliance ADA group, and Prashant Ruia, chief executive of Essar Group.
India has the world's fastest growing mobile market, with about half a billion subscribers to date.
But the BBC's Sanjoy Majumder in Delhi says the scandal, one of a series of ongoing corruption scams, has badly damaged the credibility of India's Congress-led government including Prime Minister Manmohan Singh.