Google says withdrawal from China 'exaggerated'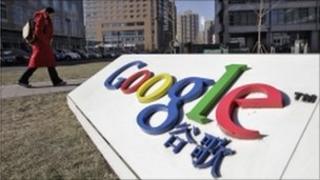 Google says reports of its pulling back from China have been 'greatly exaggerated', as a deadline looms for its mapping service to continue in the country.
"Stories of Google's withdrawal from China are greatly exaggerated," said Andrew McGlinchey, Head of Product Management for South East Asia.
He added that Google was actually expanding its offices in the country.
Google has previously faced censorship issues and cyber attacks in China.
In May, the Chinese government introduced a licence system for internet mapping.
Officials said they had not yet received an application from Google, the deadline is 31 March.
Cyber attacks
Last year, Google said it had seen cyber-attacks from organisations based in China.
It said Gmail accounts of Chinese rights activists had been hacked.
The incident caused Google to reduce its presence in the Chinese market.
Beijing has denied that it was involved in any way with the cyber-attacks.