Boat Race sponsor Xchanging to end contract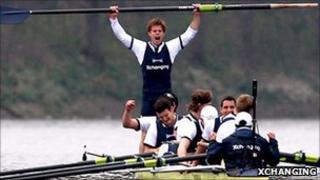 University Boat Race title sponsor Xchanging is to end its backing of the Oxford and Cambridge event when the current contract expires in 2012.
Xchanging, an outsourcing company, will have sponsored the event for eight years when it ends its association with the 158th race next year.
The firm has recently hit financial turbulence and last month announced the departure of its chief executive.
Boat race organisers said they were confident of finding another backer.
David Searle, executive director of The Boat Race Company, said: "We are now focused on finding a new title sponsor for the event from 2013.
"Given the success of the race and its growing TV, radio and online audience around the world - reaching more than 200 countries - we are confident of securing another partner wanting to help us take the event forward."
Xchanging, which runs accounting, personnel, and technology functions for companies, issued a profits warning last month, sending its share price plunging.