US consumer spending increases in February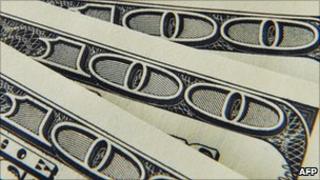 US consumer spending rose in February at its fastest pace in four months, according to figures from the Commerce Department.
However, part of the 0.7% spending rise was due to households paying more on increasingly higher energy bills.
The department also said that personal incomes rose 0.3% in February, following a 1.2% rise in January.
Consumer spending is closely watched by economists because it accounts for about 70% of economic activity.
Once inflation was discounted, the 0.7% rise in spending dropped to 0.3%.
Paul Dales, senior US economist at Capital Economics, told the AP news agency that the February figures on incomes and spending provided "yet more evidence that higher prices are denting economic growth".
He forecast that consumer spending will grow by between 2% and 2.5% in the January-March quarter, down from 4% in the fourth quarter of 2010.