AstraZeneca tax deal to boost 2011 earnings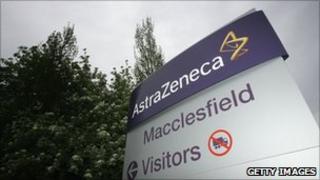 AstraZeneca has announced that US and UK tax authorities have agreed a deal over the pharmaceutical giant's tax bill that will help increase its earnings this year.
As a result of the agreement, AstraZeneca will pay a net amount of $1.1bn (£690m) to cover US tax payments between 2000 and 2010.
This means it will pay a lower rate of tax this year, boosting earnings by 50 cents per share, it said.
The firm made $11bn in profit in 2010.
The payment also covers taxes relating to the integration of AstraZeneca's US businesses in 2000 following the merger of Sweden's Astra and the UK's Zeneca in 1999.
The company said it would pay the tax bill this year.
It added that it had set aside provisions to cover this payment that were greater than the $1.1bn that has finally been agreed after years of negotiations with tax authorities.
As a result, earnings in the first three months of this year will be boosted by $500m.
AstraZeneca employs more than 67,000 people worldwide, including 11,000 in the UK where it has sites at Macclesfield and Wilmslow in Cheshire, Luton, Loughborough (scheduled to close by the end of 2011), Edinburgh, and Brixham in Devon.