Budget 2011: Charities 'to benefit' from Gift Aid plans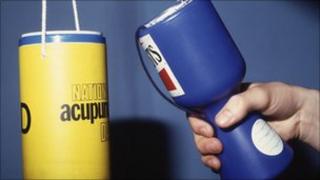 Several changes to encourage more charitable giving and philanthropy have been announced with the aim of supporting the voluntary sector.
These include allowing charities to claim Gift Aid on up to £5,000 worth of small donations without the need for lengthy form-filling.
There will also be a tax review to encourage people to donate more works of art to the nation.
The Treasury called the changes a "ten point action plan for philanthropy".
Another measure involves reducing the rate of inheritance tax by 10% for those estates leaving 10% or more to charity.
The rate will drop from 40% to 36%.
John Low, chief executive of the Charities Aid Foundation, said: "The chancellor has today delivered for charities and those who want to support them.
"The commitment to bring Gift Aid into the 21st Century will revolutionise this important tax relief and go a long way towards reducing the £750m that goes unclaimed each year."
Meanwhile, Andrew Tailby-Faulkes, private client tax partner at accountants Ernst & Young, said the charitable change on inheritance tax was "a material additional incentive to leave substantial charitable legacies".