Japanese lenders in talks to give Tepco 2tn yen loans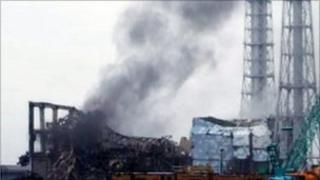 Japanese banks are in talks to give Tokyo Electric Power (Tepco) emergency loans to help repair its damaged and leaking nuclear power plant.
Sumitomo Mitsui Financial Group, Mitsubishi UFJ and Mizuho are considering providing up to 2tn yen ($24.7bn; £15.1bn).
Tepco may get the loans by the end of this month.
Tepco's Fukushima Daiichi power plant was damaged in the earthquake and tsunami that struck Japan on 11 March.
"We are actively considering the request and assessing the possibility of providing a loan," Mitsubishi UFJ said in an email.
There was no immediate confirmation from the other banks.