Used mobile phones 'still hold personal details'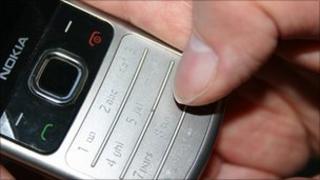 Mobile phones are being discarded or sold before personal details including Pin numbers and passwords are erased, data security specialists have said.
Bank account details, credit card numbers and social networking login details were all found during spot checks of secondhand phones by CPP.
Old handsets and sim cards were on sale for an average of £47, it found.
It urged people to do more than just manually delete data, such as destroying a sim card.
Other tips included restoring factory settings, deleting back-ups and logging out of social networking sites.
More generally, people should use a variety of different passwords and check bank statements regularly for suspicious transactions.
"Consumers are upgrading their mobiles more than ever and it is imperative people take personal responsibility to properly manage their own data," said Danny Harrison, at CPP.
"If they do sell or recycle them online or even give them to friends and family, they need to ensure they remove all their personal information thoroughly and consider the serious consequences of not doing so."