Consumer confidence hits all-time low, Nationwide says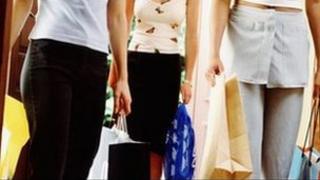 Consumer confidence fell to a record low in February, surpassing levels seen during the recession, according to research by the Nationwide.
The report said fears about job security, inflation and the "sluggish" economic recovery were to blame.
The building society's Consumer Confidence Index dropped 10 points during the month to stand at 38.
This is the lowest level since the survey of 1,000 people was launched in May 2004.
A year ago the figure stood at 82.
"There was little positive news in February to give consumers a much needed boost," said Robert Gardner, Nationwide's chief economist.
"Furthermore, news that the economy shrank in the final quarter of 2010 would have done nothing to lift already dampened spirits."
Future uncertainty
Some 42% of those questioned thought the economy would deteriorate further, rather than improve, in six months' time. While 63% thought there would be fewer jobs available.
The economic outlook and job market uncertainty are making consumers reluctant to spend their money.
One in five people thought it was a good time to buy household goods, down 14% on the previous month.
More than half of those asked believed it was a bad time to make a major purchase, such as a car or house.
These figures helped push the Nationwide's Spending Index down to a record low.
"Unfortunately the recovery has been sluggish by historic standards and it is likely that consumers are coming round to the view that the economy faces a slow grind rather than a quick return to form," added Mr Gardner.