Angry Birds developer set for stock market launch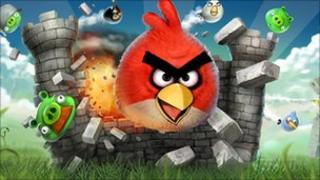 The company behind the Angry Birds mobile phone game sensation has said it wants to list on the stock market.
Rovio said in the statement: "The plan is to seek an initial public offering (IPO) in New York, but the specific timing and details are still open."
The Finnish firm has recently raised $42m to fund expansion from backers that include the founder of Skype and Accel, an early investor in Facebook.
The Angry Birds "app" involves catapulting cartoon birds at pigs.
Angry Birds has been downloaded more than 75 million times on multiple mobile platforms.
Rovio, founded in 2003, has produced more than 50 games for app stores run by smartphone makers, including Apple.
Company executives have spoken of their desire to make an animated film or TV series based on Angry Birds.
Investors will be hoping that it can echo the phenomenal success of Nintendo's Super Mario franchise.